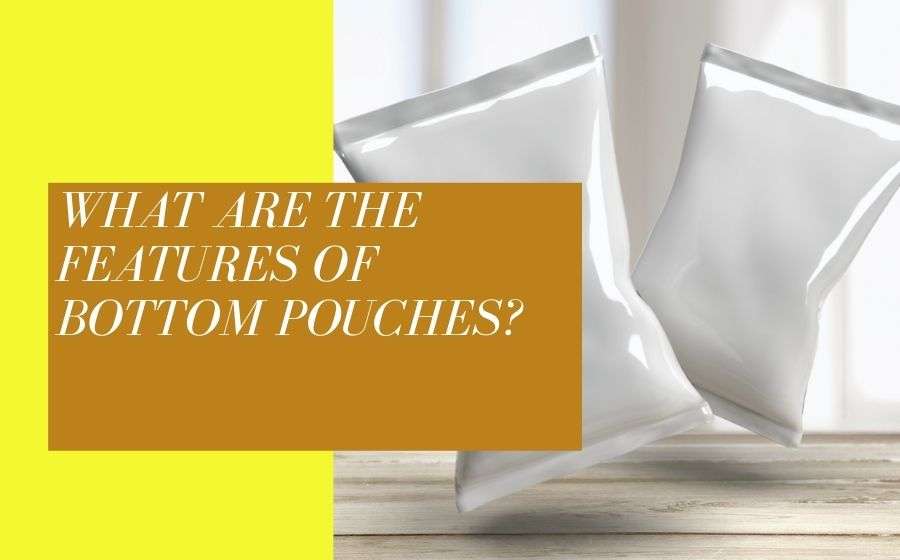 By The Most:
Jul 14,2022
What are the Features of Bottom Pouches?
The bottom pouch or flat bottom bag is an enhanced version of the conventional vertical bag. Flat bottom bags are products popular in the packing industry, particularly for food items. It has several optional added extras like tear notches, grip seal closure or matte print finishing. This blog introduces the features of bottom pouches and their uses. Bottom pouches are highly preferred among consumers due to their high end atmosphere, show class looks and good stereo feeling. The bottom pouches are flat, making them stand erect on shelves or wherever people put them. This is a very resourceful quality that bottom pouches possess.
Features of Bottom Pouches
The bottom pouches feature a gusset( a triangular bracket/insert for expansion or added strength on the left and right side and at the bottom. These gussets make bottom pouches seem beautiful and support the structure and design of the pouch to let it stand erect and meet the packaging needs of versatile industries in a better manner. They comprise three coatings, which help keep the products inside them. People can recycle these coatings, which indicate their environment friendliness. And it has a distinctive design that allows it gives an appealing shape to consumers; this particular type provides a huge storage area and provides sufficient area to employ the area in the back and front and place your own design.
Uses and Benefits of Bottom Pouches
Manufacturers can buy bottom pouches from a well-reputed bottom pouch wholesaler and use them in packing their products like chocolates, biscuits, spices, muesli, animal food and organic products. Bottom pouches are an advanced alternative to corrugated boxes or folding cartons. Unlike a bulky box with an inefficient inner liner, bottom pouches have a tiny footprint and ensure that items packed are kept fresh longer. People use bottom pouches to pack everything that will conventionally go in a box equipped with an inner bag like snacks, crackers, granola and cereal. The flat bottom imitates a box letting the bag effectively stand, whereas side gussets offer more space for branding and labels than conventional stand-up bags.
Apart from that, bottom pouches are composed of a bulky duty barrier film that safeguards the contents inside the bags from puncture, odour, moisture, contaminants and other hazards. This ensures that the product packed stays fresh for a longer period, even after the packing has been opened( contrary to those useless liners). The best thing about bottom pouches is that they utilize fifteen per cent less film than normal stand up pouches but hold greater volume. Every bottom pouch features five printable surfaces making them ideal for building brand image. Manufacturers can print them in dozen colors, and is offered in foil, metallized and transparent structures. Functional zipper tops make bottom pouches complete, assuring that people can easily use their favourite products repeatedly. Bottom pouches are the latest packing method. This pouch is becoming more popular amongst high-end food item packing companies. Businesses can even customize bottom pouches by printing them in white poster paper and kraft paper.