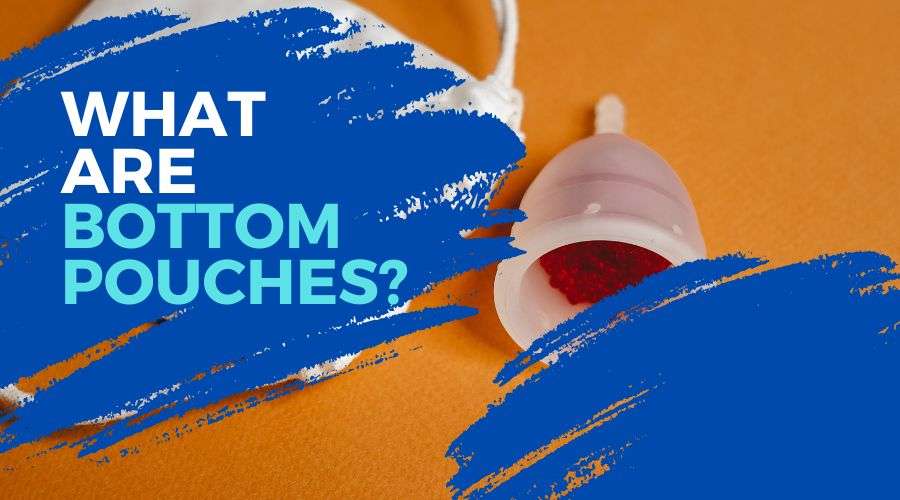 By The Most:
Aug 31,2022
What are bottom pouches?
The bottom pouch, a flat bottom bag or a stand-up pouch, is an improved variant of the traditional vertical bag. Flat-bottom bags are used in packaging, especially for food goods. Optional options include tear notches, grip seal closing, and matte print finishing. This blog discusses the characteristics and applications of bottom pouches. Bottom pouches are popular among customers because of their high-end ambiance, show-class appearance, and superb stereo experience. The bottom pouches are flat, allowing them to stand upright on shelves or wherever they are placed. Bottom pouches have a very resourceful quality.
The Features of Bottom Pouches?
The bottom pouches have gussets (triangular brackets/inserts for expansion or increased strength on the left and right sides and at the bottom). These gussets beautify bottom pouches and support the structure and design of the pouch, allowing it to stand upright and better satisfy the packaging demands of many sectors. They have three coats that assist keep the items within them safe. These coatings are recyclable, indicating their environmental friendliness. And it has a unique design that allows it to deliver an appealing form to customers; this specific kind provides a large storage area and enough space to utilize the area in the rear and front and add your design.
Uses and Benefits of Bottom Pouches
Bottom pouches can be purchased from a reputable bottom pouch distributor and used to pack items such as chocolates, cookies, spices, cereals, animal food, and organic products. Bottom pouches are a more sophisticated alternative to corrugated boxes or folding cartons. Bottom pouches, as opposed to a large box with an ineffective inner liner, have a small footprint and ensure that the products contained stay fresher for longer. Bottom pouches manage everything that would typically go in a box with an inside bag, such as snacks, crackers, granola, and cereal. The flat bottom mimics a box, allowing the bag to stand independently, while side gussets provide more area for branding and labeling than traditional stand-up bags.
Furthermore, bottom pouches are made of a heavy quality barrier film that protects the contents of the bags from puncture, odor, moisture, pollutants, and other risks. This guarantees that the packaged food remains fresh for a longer time, even after the packaging has been opened (contrary to those useless liners). The most excellent part about bottom pouches is that they use 15% less film than standard stand-up pouches while holding more volume. Every bottom pouch has five printing areas, making them excellent for branding.
Bottom pouch company prints them in a variety of colors, and they are available in foil, metalized, and translucent forms. Bottom pouches are completed with functional zipper tops, ensuring that consumers can effortlessly use their favorite goods again and again. Bottom pouches are the most recent packing technique. This pouch is becoming increasingly popular among high-end food packaging firms. Bottom pouches can also be customized by printing them on white poster paper or kraft paper.
The Bottom Pouches Are Environmentally Friendly
Stand-up pouches are more environmentally friendly. Flexible packaging generally consumes fewer materials, less energy, and less water, resulting in fewer volatile organic compounds. Aside from economic advantages, their decreased weight and smaller dimensions save fuel emissions during transportation. Non-recyclable materials take up less room in landfills than rigid materials. Stand-up pouches can be recyclable or biodegradable without sacrificing safety or quality.
Convenience Features
Because consumers desire convenience, stand-up pouch features may value your brand. Resealable closures assist in extending the life of food while also improving the customer experience with your product. To make your pouch more convenient, you may add press-to-close, zip lock, or hook-to-hook closures. You may also have laser perforation, clear glass, knobs, and spouts. Stand-up pouches can also be made steamable, allowing customers to prepare their meals in the microwave without taking them from the bag.
Transportation & Warehousing
Stand-up pouches also provide considerable distribution cost reductions. Depending on the pouch and the original packing technique, you may accommodate five to ten times the number of units on a single truck using fewer pallets. Because the packing is lighter, the gasoline cost per truck is reduced. You can keep more of your goods in less area, and moving them around takes less time and effort.
Cost Reduction
If you want to save money on materials, switching to stand-up pouches (and flexible packaging in general) is a no-brainer. Flexible packaging is three to six times more expensive per unit than rigid packaging. Printed folding cartons are roughly twice as expensive as flexible packaging. Selecting stand-up pouches over a strict option will result in much higher profit margins for your company.
Shape & Structure
Stand-up pouches are available in a range of forms and sizes. Customers are familiar with the typical pouch, a round-bottomed gusset bag that folds flat when empty. Box pouches, K-sealed, quad-sealed (two side gussets and four vertical seals), and other variations are available. Stand-up pouches may be cut into modified forms to stand out on the shelf.
Graphics
Flexographic printing for flexible packages is the most versatile of all package printing methods, capable of producing spectacular HD graphics for your stand-up pouch. Flexographic printing provides the most precise ink control and strong lay-down on a wide range of films. Stand-up pouches, when combined with this modern printing process, may provide your product with the greatest, most eye-catching graphics on the market.
Shelf Impact
With various shapes and sizes to choose from and dazzling HD graphic possibilities, stand-up pouches readily stand out on the rack. Regarding shelf impact, the main advantage of stand-up pouches is simply the quantity of real estate producers now have to work with—the most prominent printing surface of the package stands up and confronts the buyer. This enables your goods to compete in ways that lay-flat bags and smaller rigid containers cannot.